Afra Davis joins TravelBrands team
TravelBrands hires Afra as new Business Development Manager
MISSISSAUGA, ON – TravelBrands is pleased to announce the hiring of Afra Davis in the role of Business Development Manager for British Columbia. Afra will officially take on the role as of July 23, 2018, following Tracy Poole's retirement.
"We are very excited to have Afra join our TravelBrands sales team," says Bruce Lidberg, Direct of Sales Western Canada. "Afra has extensive travel experience, not only in account management but also in operations, product and business development. We believe Afra will have great success working with our wonderful retail partners in British Columbia and helping them grow their business with TravelBrands."
Afra's extensive career has included working directly with both the wholesale and retail travel sectors in Canada. She has worked for airlines and tour operators, including nine years with WestJet Vacations and more recently the Las Vegas Convention and Visitor Authority.
Afra can be reached at Afra.Davis@TravelBrands.com or via phone at 1.800.509.9229 ext: 31507 as of July 23, 2018.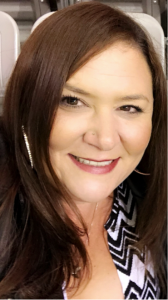 Pictured: Afra Davis, TravelBrands.
About TravelBrands Inc.:
TravelBrands gives agents and consumers access to the world. It is the largest independent travel company in Canada, active in both the wholesale and retail travel industry. TravelBrands is the most comprehensive one-stop shop in the industry, offering Canadians a wide range of travel options – including flights, hotels, cruises, attractions, rail passes, car rentals and more.