TravelBrands' Tracy Poole announces retirement
Tracy's retirement is effective July 20, 2018 after 30 years in the travel industry
MISSISSAUGA, ON – Following a distinguished career of more than 30 years, TravelBrands announces that Tracy Poole is retiring. Tracy Poole is currently TravelBrands' Business Development Manager for British Columbia.
"Tracy is part of the family. She will always have a place at our table," says Nathalie Tanious, Vice President, TravelBrands. "Her enthusiasm, dedication and unwavering commitment to the travel community are unparalleled. This is not a goodbye; this is see you very soon."
Tracy joined the TravelBrands team in 2016. Prior to that her career included nine years in sales with Fun Sun Vacations as well as roles within retail offices, various tour operators and The Walt Disney Company (Canada) Ltd.
"My 33 years in the travel industry have been an absolute pleasure and to spend my final years with TravelBrands has definitely been a highlight," says Tracy Poole, Business Development Manager, TravelBrands. "To work for a family-owned, Canadian company and one of the best teams in the industry has been a dream come true to end it all off."
"Tracy's wonderful energy and passion for the industry has been a tremendous asset for TravelBrands during her time with the company," says Bruce Lidberg, Director of Sales Western Canada, TravelBrands. "She is a close colleague and dear friend who I will certainly miss dealing with on a daily basis. I wish her only the best in this well-deserved retirement."
Tracy is a valuable asset to the TravelBrands team and was recently recognized as one of 28 Top Sales Representatives voted by Canadian travel agents. Tracy's retirement is effective July 20, 2018. Her role will be taken over by a new hire.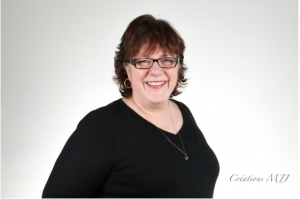 Pictured: Tracy Poole, TravelBrands.
About TravelBrands Inc.:
TravelBrands gives agents and consumers access to the world. It is the largest independent travel company in Canada, active in both the wholesale and retail travel industry. TravelBrands is the most comprehensive one-stop shop in the industry, offering Canadians a wide range of travel options – including flights, hotels, cruises, attractions, rail passes, car rentals and more.