Powered by a robust network of
brands that you can trust.
The Power Of TravelBrands Group


A comprehensive one-stop shop for all travel. TravelBrands is Canada's largest multi-channel distribution network connecting millions of Canadian travellers to a breadth of product offerings and services that simply delivers agents and consumers access to the world.


Experts in the airline consolidation business, Intair brings expertise, choice and value. Two of Canada's largest airline consolidators, the Intair works with more than 80 scheduled airline partners to offer everything from business class fares and open jaws to reverse fares and more. Voted Consolidator of the year for 14 years straight, the Intair team has built a strong reputation known for customer service industry-wide.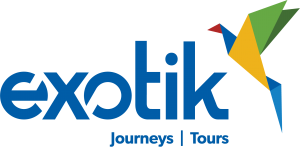 A leader in its field, Exotik Journeys offers land and air packages, resort and beach stays, long stay programs, day tours, spa packages, city stopovers, FIT, destination cruises, pre and post cruise programs, shore excursions, cultural tours, and more.
Exotik Journeys' products have been fine-tuned throughout the years to satisfy all travellers. Whether consumers wish to travel independently, as part of a small group of like-minded travellers, join locally guided tours, or with private guides and drivers, Exotik Journeys makes all this possible. Exotik Journeys offers the world with vacation experiences rich in both culture and value all around Canada, Europe, South America, Asia, Africa and the South Pacific including Australia and New Zealand.

A premier cruising wholesaler with over 30 years of history in the Canadian marketplace, Encore offers a variety of products and services that help travel agents complete the ultimate cruise vacation for their clients. A specialized brand with a dedicated team of cruise specialists, Encore enjoys close partnerships with almost all of the major cruise lines including Disney Cruise Lines, Princess Cruises, Royal Caribbean and more. The brand offers true cruise packages, complete with protected air and any pre- or post-cruise land stays the customer may require, a variety of excursions and transfers. From luxury to mainstream, small to mega ships, Encore's cruise selection is unbeatable, providing a wide array of options for any type of traveller.

Sunquest has been a dominant player in the package holiday market for more than 40 years. Featuring unparalleled choice and flexibility, Sunquest offers what no other charter tour operator can: the ability to package a hotel in one of our many destinations, with your choice of scheduled airline, the instant you request it, which gets you the most competitive price.
Depart from multiple gateways across Canada, or from a selection of U.S. border cities to take advantage of further savings, and travel to various points in the Caribbean, Mexico, Central America, the United States and Europe.
Sunquest will take you to the sun and beyond, providing getaways exactly when you want, where you want, and for however long you want.

Founded in 2004, redtag.ca was created with the intent to connect travellers to their dream getaways. Today, redtag.ca, a division of H.I.S.-Red Label Vacations inc., has become one of Canada's leading retail travel agencies. redtag.ca provides travellers with the best deals available without compromising on service.
redtag.ca specializes in offering fantastic travel deals worldwide. We give Canadians access to a wide-range of vacation packages, flights, cruises, hotels, car rentals and destination activities. Whether it is on our website, via phone call with one of our many travel experts or through our app, thousands of unique travel options are available for our customers daily. Plus our exclusive partnership with Air Miles Rewards program, members can earn and redeem points on vacation packages and cruise reservations.

Founded in 1994 with the sole purpose of offering you, the travel consumer, superior customer service, amazing choice, the best value and the lowest price guaranteed on all travel and travel-related products, today we have grown into one of Canada's largest independent travel companies and the nation's trusted source in travel. Plus, through our exclusive partnership with Petro-Points, members can earn and redeem points on every booking!

Merit has been a leader in the Canadian travel industry for more than 25 years. Today, we are a global presence, as the Canadian arm of H.I.S. Co. Ltd. with more than 500 locations in cities around the world. In Canada, Merit travel professionals, located in offices across the country, provide advice and services to more than 350,000 Canadian travellers every year. Canadian brands include: Merit Travel, travelcuts, MeritBiz, Merit Loyalty and Exclusive Tours.

Through HIS-TravelJapan, travellers can customize their Japan travel plans and learn more about the country. In addition, we also offer amazing travel deals to other sunny and exotic destinations worldwide such us; Southern Asia, Egypt, Israel, Mexico, the Caribbean, Cuba, Europe and much more.
Our team works directly with Japanese travel partners to provide expert knowledge, insight and advice to travellers. This, along with our innovative technology, allows us to access a range of flight options, hotel stays, excursions and the popular JR pass for every budget and in any region of Japan, along with other great destinations across the globe. Our website was created to be an informational hub, showcasing the history, art, culture and gastronomy found in Japan.
Discover the wonders of Japan and more today.